Angular has been providing website analytics services since 2002.   Website analytics is a method of data collection to determine the source and behavior of visitors to your website.  Angular utilizes website analytics to develop key performance indicators (KPIs), to pinpoint lost opportunities, improve conversion rates, and help clients identify media campaigns that are over or under-performing.   The goal of any marketing campaign is to manipulate user/visitor behavior to influence them to perform a preferred action, and proper tracking is the first step to effective marketing.
Development and monitoring of KPIs creates accountability within your organization and with the vendors you choose in marketing/promoting your website. 
Angular has maintained a A+ BBB rating and is a recommended vendor by Moz.   All of Angular's analytics are certified for Google Analytics, and are constantly developing new techniques to better track user behavior.
How can we help improve your user tracking?
Analytics ConsultingAnalytics SetupAnalytics MonitoringConversion Optimization
Angular provides general analytics consultation services to assist you in troubleshooting specific problems you may be facing in getting tracking users, or establishing accurate reporting of analytics data.
Consultation costs range from $150 – $250 hour depending upon your commitment and specific needs.
Most customers begin with 3-4 hours of Consultation dedicated to reviewing their analytics installation and determining recommendations for tracking improvements and establishing KPI's for ongoing monitoring.
Angular provides this one-time service to assist you in kick-starting analytics efforts.   Angular provides a strong emphasis on proper optimization of profiles for measuring ROI.    Analytics set-up services include:
Website analysis to determine a customized analytics tracking code installation
Assistance in identifying and implementing appropriate tracking goals and identifying KPIs
Creating multiple tracking profiles to segment various sources of website traffic
Testing to ensure proper installation of analytics tracking.
In addition to Google Analytics, Angular can assist with installation of heatmapping, call tracking, and other analytics services.
Pricing for analytics set-up can range from $750 to $2,500 depending upon the size of the site and specific needs.
Angular provides ongoing monitoring of your analytics data with regular reporting and meetings to provide guidance toward optimization and improvement of KPIs.
Monitoring services including ongoing establishment of analytics tracking across active marketing channels, monitoring of analytics tools with alerts, and comprehensive reporting of key performance indicators, trends, SEO and Paid Search Value, hidden and missed opportunities, weaknesses, and detailed recommendations for improvement.  Reporting is typically provided monthly, but custom reporting intervals are available.
Analytics monitoring is a custom service, with pricing typically ranging from $450 to $2,000 per month.
Conversion tracking and optimization is a critical component for any marketing efforts.  Through proper tracking of key performance indicators (KPIs), split testing can be established to measure and track performance changes across multiple versions of a landing page.
Virante offers several different types of customized tracking solutions to assist with establishing benchmarks and monitoring changes for conversation rate optimization
Recent tips and trends from the Angular Marketing Blog:
Our Experts in Website Analytics
Jeff Staub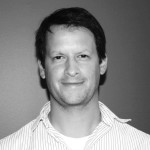 Jeff Staub, CEO of Angular specializes in marketing strategy, paid search, web analytics, and SEO initiatives. Jeff has a B.A. from Elon University and a B.S. from Colorado State University with a focus on the...
Read More
Jake Ratliff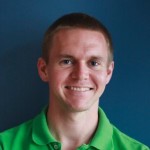 Jake has a passion for leveraging the internet to improve his clients' businesses. He specializes in designing and managing advertising campaigns for clients from a diverse set of industries.
Read More