Angular has been providing social media marketing services since 2002.  Efforts during our first 8 years of social media were focused on mastering the "Digg Effect" and similar strategies for viral traffic and promoting linkbait content. We have since evolved our social media offering to be a support service to help our clients learn how to best leverage their social media efforts for SEO and online reputation management (ORM).
Effective social media strategies coordinate content & messaging with search marketing efforts.
Angular has maintained a A+ BBB rating and is a recommended vendor by Moz.
How can we help improve your social engagement?
Social Media Consulting
Social Media Setup
Social Media Monitoring
Angular provides consultation and training to teach in-house marketers and PR teams how to optimize Google+ accounts, LinkedIn accounts, Facebook Accounts, and similar social media for SEO and reputation management.
Our typical engagement beings with a 5 hour review of  your existing social media accounts and recommendations for techniques to better leverage your website content, social media presence, and staff for maximum benefit for your search marketing efforts.
Consultation costs range from $150 – $250 hour depending upon your commitment and specific needs.
Angular provides this one-time service to assist you in kick-starting social media efforts. Angular provides a strong emphasis on proper optimization of profiles. Social media set-up services include:
Analysis to determine appropriate social media channels based on objectives
Account creation with optimized profiles
Delivery of usernames and passwords for the opened accounts
Pricing for social media set-up can range from $750 to $2,500 depending upon the number of networks and specific needs.
Angular provides ongoing monitoring of your social media accounts with regular reporting and meetings to provide guidance toward optimization and improvement of KPIs.
Monitoring services including ongoing establishment of tracking where available, monitoring of social media accounts with alerts, and comprehensive reporting of key performance indicators, trends, value, hidden and missed opportunities, weaknesses, and detailed recommendations for improvement.
Reporting is typically provided monthly, but custom reporting intervals are available.
Social media monitoring is a custom service, with pricing typically ranging from $450 to $2,000 per month.
Recent tips and trends from the Angular Marketing Blog:
Our Experts in Social Media Marketing
Jake Bohall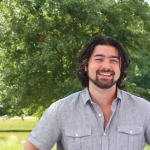 Jake Bohall, Vice President of Angular, is recognized as an online columnist, entrepreneur, board member of an educational non-profit, and philanthropist. Jake's experience in business and strategy development has made him adept at identifying practical...
Read More