Angular has been providing paid search marketing and CPC services since 2002.    Paid search services range from consultation and one-time optimizations to ongoing management and aggressive growth into multiple paid search channels.   Angular has pioneered the "rent to own" strategy for SEO, which starts by utilizing Google Adwords and other paid search channels to generate immediate traffic and revenue for our clients while collecting valuable data for longer-term strategies.   The ultimate goal is to identify and maintain a profitable niche for your business through paid search and utilize the constant feedback loop to improve other areas of your marketing efforts.
Our philosophy on paid search is to develop a profitable marketing channel and leverage the data for conversion optimization efforts and organic keyword research.  
In addition to maintaining a A+ BBB rating and being a recommended vendor by Moz, Angular is proud to have won the Compass Award for our paid search efforts!   All of Angular's paid search staff are Adwords Certified and are knowledgeable in promoting businesses in other paid search channels such as Bing's Adcenter, Facebook, LinkedIn, and more as may be appropriate depending upon whether your business focuses on B2C or B2B.
How can we help improve your paid search traffic?
ConsultingPaid Search AuditPaid Search ManagementConversion Tracking
Angular provides Paid Search Consultation services to assist you in troubleshooting specific problems you may be facing in getting conversions and ROI from your paid search accounts.   Consultation is also provided to help companies identify viability in leveraging a paid search campaign and assisting non-profits in applying for the Google Grants program.
This service is ideal if your paid search accounts have flat-lined and you are looking for new perspectives for keywords and techniques, need a firm to provide assistance with conversion optimization, need assistance in building an account, or if you need assistance with managing/directing initiatives with your internal teams.
Consultation costs range from $150 – $250 hour depending upon your commitment and specific needs.
Angular provides one-time reviews, quarterly reviews, and similar audits of paid search accounts to identify missed opportunities and wasteful spending.  This service focuses on providing clients with an itemized list of detailed recommendations to maintain a healthy paid search account.
A poorly conceived and mismanaged account can cost a company thousands in unneeded expense and bring unqualified traffic to a site that rarely converts.  Common discoveries include lack of negative keyword matching and proper match-types, improper campaign structure, low quality scores due to poor ad copy or landing page selections, and many other overlooked best practices that drive up click costs and ruin the potential for positive ROI within the account.  Angular's team of experts identifies the steps needed to get your account on the right track to profitability!
Pricing for paid search audits range from $750 to $2,500 depending upon the size of the account and needs.
Angular offers ongoing management of paid search initiatives.   This entails one of Angular's certified professionals providing daily management and monitoring of the accounts to improve upon click-through rates, decrease costs, improve conversion rates, and other metrics targeted.
Reporting is provided monthly along with meetings to discuss progress of the campaigns and recommendations for changes to landing pages, budgets, etc. to improve conversion rates and ROI of the account.
Ongoing management is provided as a percentage of adspend with a $400 per month minimum fee.
Conversion tracking is a critical component for any marketing efforts.  In addition to establishing appropriate conversion tracking through the paid search platforms, Angular has a full service offering for call tracking, website analytics, conversion optimization, and KPI reporting.   For more information click here.
When we had them managing our AdWords accounts for many years and it was just consistent month over month, our amount of money stayed the same, but our cost per click went down and the number of clicks we got went up. I really can't ask for anything more.
University Health System
That integrity piece is tremendously meaningful to me. I need to know that people tell me the truth, whether it's what I want to hear or not. Virante has always been good in doing that.
Oasis Wellness
One thing that truly sets Angular's paid search service apart from others is the commitment to provide non-automated management of accounts.  Angular has long-felt that a paid search account should be closely monitored and optimized by experts versus algorithms.
Another major differentiating factor is Angular's commitment to ensuring the paid search account and associated data are all fully owned by the client.  Many paid search agencies may provide a low cost management service, but the account and its data belong to the agency and the clients have no rights to retain that data.   This can create serious issues for future growth!
Recent tips and trends from the Angular Marketing Blog:
Our Experts in Paid Search Marketing
Jeff Staub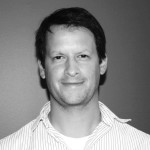 Jeff Staub, CEO of Angular specializes in marketing strategy, paid search, web analytics, and SEO initiatives. Jeff has a B.A. from Elon University and a B.S. from Colorado State University with a focus on the...
Read More
Jake Ratliff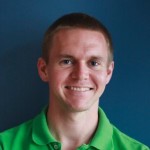 Jake has a passion for leveraging the internet to improve his clients' businesses. He specializes in designing and managing advertising campaigns for clients from a diverse set of industries.
Read More